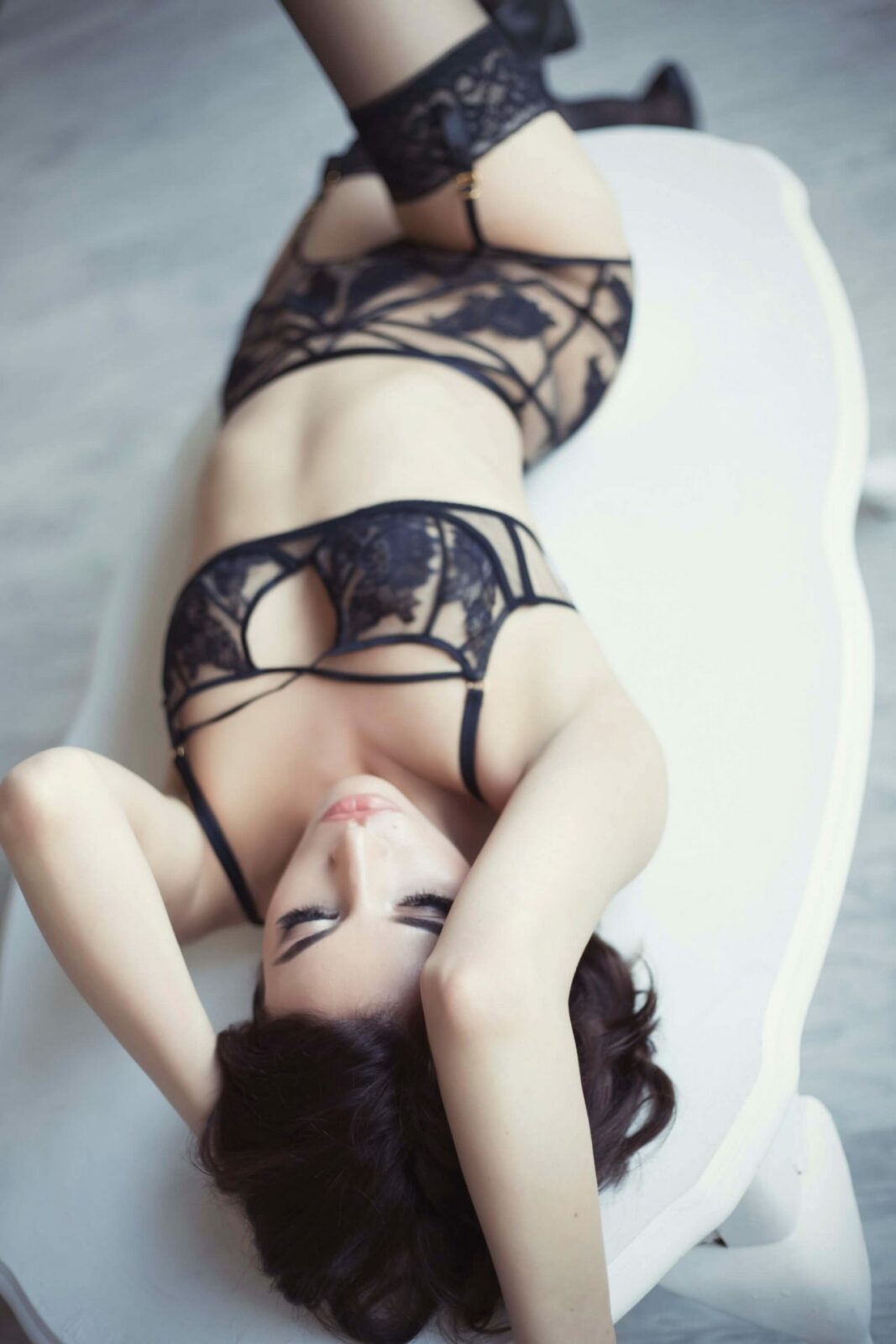 Boudoir, also known as Lingerie Photography is a style of photography where a lady is captured in a setting where her femininity, sensuality, and beauty are highlighted. We frequently include glamour elements to create context for a sexy boudoir photo story, such as lingerie, lace, ostrich fans and feathers, jewelry, or anything else that makes your seductress reveal herself. Just as some people prefer diamonds without a setting, the elements of boudoir can be stripped bare to achieve the most intimate feel in photographs – nude female photography.
Nudity is beautiful, seductive, provocative, and simply empowering! Taking it all off, rocking it in front of camera, and finally seeing beautiful photos of your body is the ultimate confidence-boosting experience. Our session includes three looks with the option to add more, which allows you to explore a variety of sensual, provocative, boudoir, glamour, lingerie and nude looks in female photography.
Boudoir photography is a beautiful gift for your loved one, such as your husband or fiancé, in a form of a discreet little black book or a luxurious photo book, a fine art print for your own home boudoir, or a disk with custom cover. But most importantly, it's a wonderful gift for yourself, to get connected with your inner sensual goddess and celebrate your body.
Scroll through our Boudoir Blog for samples of our most recent work.
To book your session and to receive your copy of our digital Investment Guide (packages, prices and other details), simply email us at [email protected].