Studio Wardrobe Access Service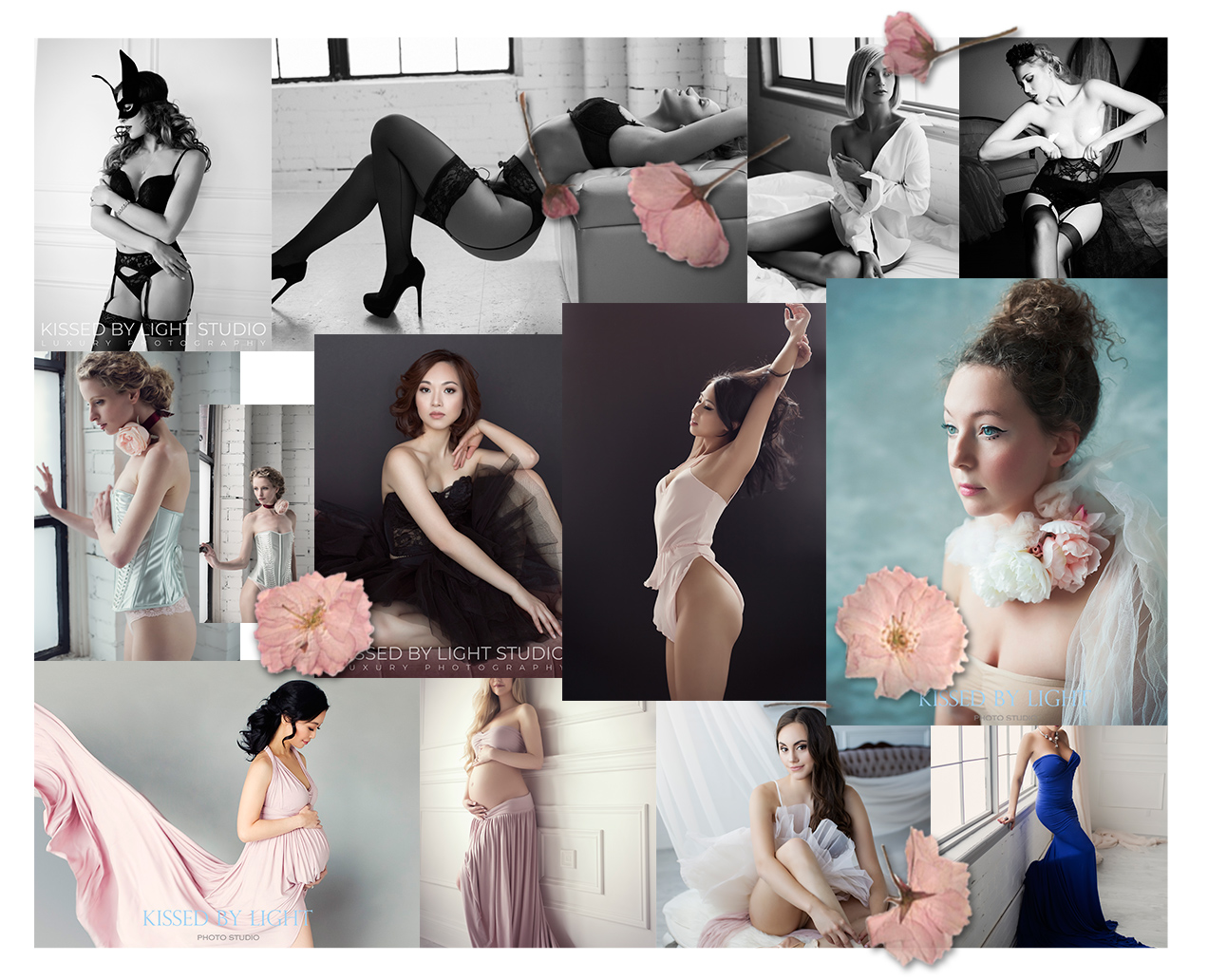 One of our most asked questions is "What should I wear for my boudoir photo shoot?"
We believe in boudoir photography as a truly impactful creative outlet. Your self-expression is our priority, and your boudoir styling potential is limitless. From casual to glamorous, your apparel and accessories come to life in our photographs.
To help accentuate your body's beauty and sensuality, we like to recommend bringing high heels, stockings, thongs, bodysuits, garter belts, bustiers and bras with good support. You can never go wrong with black or white classics, soft pastels, and delicate textures. Well-fitted items make a world of a difference for overall appearance.
(You may find our lingerie boutique recommendations on our SHOPPING GUIDE page.)
We like to encourage our clients to bring extra options for their lingerie and accessories selection regardless of the number of looks included in their package – experimentation and creative styling on the day of the shoot call for extraordinary results.
To help diversify your selections and add an extra je ne sais quoi, we have collected a beautiful wardrobe of accessories, lingerie, and apparel. Our pieces are specifically curated to help you bring your look to the next level.
A Partial Access to our wardrobe includes all of our accessories and shoes, and comes at a cost of $75.
A Full Access to our wardrobe's selection of lingerie, apparel, accessories, and shoes would cost $150.
Access to our wardrobe can be useful to create unique looks, but it is not well suited to completely replace your own pieces, being that our items, although varied in size, may not always fit you quite as well as your own.
*Sizes may vary. Please let us know your basic measurements and shoe size prior to booking the service.